Historic Olde Village Mill in Strasburg, PA Transformed into a Stunning Wedding and Special Events Venue Celebrating Timeless Heritage
prime5erve
Share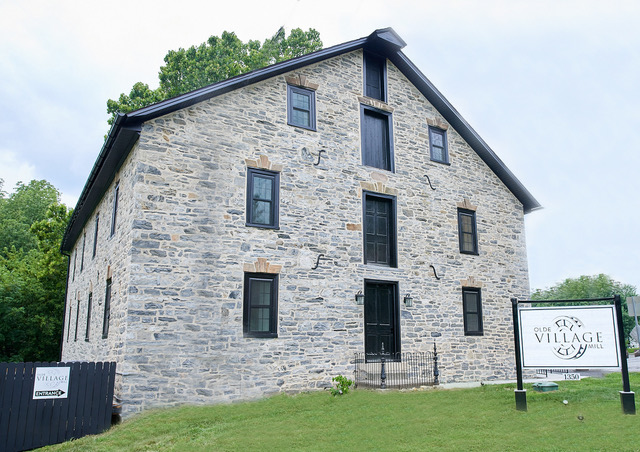 Strasburg, PA – Lancaster County [September 11, 2023] – The Olde Village Mill, a revered historic landmark with a captivating past dating back to 1740, has been meticulously restored and transformed into a remarkable wedding and event venue that will open to the public on September 24, 2023.  
Daryl and Dianna Stoltzfus of West Earl Township, the new owners of the Olde Village Mill, have embarked on a journey to breathe new life into this iconic landmark and seamlessly blend its storied history with modern touches.
The mill's fascinating life began as a grist mill in 1740, evolving over centuries to become a woolen mill, the Edison Electric Company, a VFW post, a doll manufacturing facility, and even a gun museum during the 1970s. Determined to honor the mill's legacy, the Stoltzfus' took ownership in January 2023 and embarked on an ambitious and tedious restoration journey that would see the old mill restored to its former glory.
Situated on a five acre property along Pequea Creek, the Olde Village Mill now stands as a testament to the harmonious blend of history and modern upgrades. The restoration process revealed the mill's original stone walls, some measuring 30 inches thick, that were meticulously stripped of plaster and expertly repointed to preserve their authentic character. Every floor tells a story – the second floor boasts beautifully aged wooden floors and preserved plaster walls, while the lower level proudly showcases the original mill raceway floor that directed water flow through the mill.
The transformation didn't stop at preservation; the mill's interior has been thoughtfully modernized to accommodate contemporary needs. The third-floor attic space has been ingeniously redesigned into lounges where wedding parties can prepare for their special day. The main entrance proudly displays the mill's original windows, reminding visitors of the rich history that surrounds them. Outdoor enhancements have been made to facilitate enchanting outdoor wedding ceremonies, promising a picturesque backdrop for couples embarking on a new chapter of their lives.
The Stolzfus' are proud of the restoration process being a collaborative effort, drawing upon the expertise of contractors from Lancaster County and the Amish community. A new HVAC system, updated plumbing and electrical systems, and an overhaul of the framing were all undertaken with meticulous care, ensuring that the mill's historic essence was preserved at every step.
With its transformation complete, the Olde Village Mill is ready to welcome visitors with a public Open House on September 24, 2023. If you have a wedding or event in your future, you are welcome to request an invitation through the contact form on the website or emailing your request to [email protected].  The next chance to tour the venue will be on December 2, 2023 as a new stop on the annual Holiday Home Tour hosted by the Strasburg Heritage Society.
For media inquiries, interviews, or on-site visits, please contact Daryl and Dianna Stoltzfus at 717-271-1042 or [email protected].
About Olde Village Mill:
The Olde Village Mill, located in Strasburg, PA, is a historic landmark with a rich history dating back to 1740. Owned and restored by Daryl and Dianna Stoltzfus, the mill has undergone meticulous renovation, preserving its authentic heritage while seamlessly incorporating modern amenities. The venue offers a unique blend of history and elegance, making it an ideal destination for weddings, events, and experiences that celebrate the past while embracing the future. For more information, visit www.oldevillagemill.com
Source: https://thenewsfront.com/historic-olde-village-mill-in-strasburg-pa-transformed-into-a-stunning-wedding-and-special-events-venue-celebrating-timeless-heritage/
We are delighted to welcome you to the Olde Village Mill, one of the oldest grist mills in the United States, constructed in 1740. Over the years, it has served multiple purposes such as being the Edison power plant for…
1350 Village Rd
Strasburg
PA 17579
United States
717-271-1042
https://www.oldevillagemill.com/