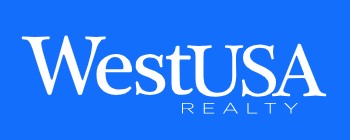 Happy Jack Realtor Josh Meacham Launches New Website For Prospective Property Owners In Arizona
prime5erve
Share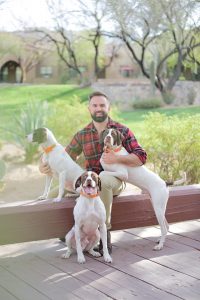 Payson, Arizona – With over 17 years of experience in real estate, Josh Meacham is a seasoned realtor who has helped countless clients in Happy Jack, Arizona, achieve their real estate goals.
Josh Meacham has now launched a new website that focuses on offering prospective property owners in Happy Jack, Arizona, detailed area information, such as home seller resources, the varying price points buyers can expect, key landmarks and benefits of the community, as well as a comprehensive list of his realty services.
Consistently one of the top 25 producers in his company, West USA Realty, Josh Meacham has closed over $51 million in sales over 2021 and 2022 through his expertise, dedication, and personalized approach with every client.
Buying a Home, Made Simple
West USA Realty is one of the most productive Real Estate Brokerages in America and was named by Real Trends the 'Largest Regional Brand in the Southwestern United States and the Top Independent Brokerage in Arizona' in 2021.
As a leading real estate agent at the company, Josh Meacham has earned a reputation for providing the highest level of service to every client he works with and, through the use of search, email marketing, and social media ads, can help clients efficiently and competitively sell or purchase their home.
His new website for clients searching to sell or acquire new property in Happy Jack, Arizona, has many additional features and informative pages to help them be aware of everything the area has to offer and to aid them in making an informed decision about their future property investment.
Below are some examples of the area and property information you can find at happyjackrealestateagents.com.
How much does it cost to live in Happy Jack?
The cost of houses in Happy Jack, Arizona, can vary depending on several factors, such as location, size, age, and condition of the property, as well as additional aspects like the local real estate market and current economic conditions.
According to recent surveys, the median home value in Happy Jack is shown to be above the national average, and when subsequently compared to other cities and towns in Arizona, the properties are considered to be relatively expensive.
Josh Meacham will use his professional and local market knowledge to provide you with specific prices, help you weigh up the area's benefits and negatives, and offer local cost of living and economic conditions to deliver a rounded perspective before you make your decision.
Is Happy Jack a good place to live?
Happy Jack is generally considered a quiet and scenic community that offers a high quality of life for those who enjoy outdoor activities and a rural lifestyle.
The community is located in the Coconino National Forest and offers residents access to hiking, fishing, and a plethora of other outdoor activities. Happy Jack is renowned for its natural beauty, small-town charm, and peaceful, laid-back atmosphere.
However, it is important to note that Happy Jack is a relatively small community with limited amenities, and it may not be the best fit for those who prefer more urban or suburban environments, and those interested in the area need to be aware of their own individual preferences and needs.
Additionally, the cost of living in Happy Jack can be higher than in other areas in Arizona, so Josh Meacham recommends that his clients first visit the area and talk to locals to get a better sense of the community before committing to a property purchase.
More information
To find out more about Josh Meacham, West USA Realty, or to read further information on Happy Jack, Arizona, please visit his website at https://happyjackrealestateagents.com/.
Source: https://thenewsfront.com/happy-jack-realtor-josh-meacham-launches-new-website-for-prospective-property-owners-in-arizona/