H to O Supply Expands Its Reach with the Grand Opening of Its First Retail Location in Holden, Massachusetts
prime5erve
Share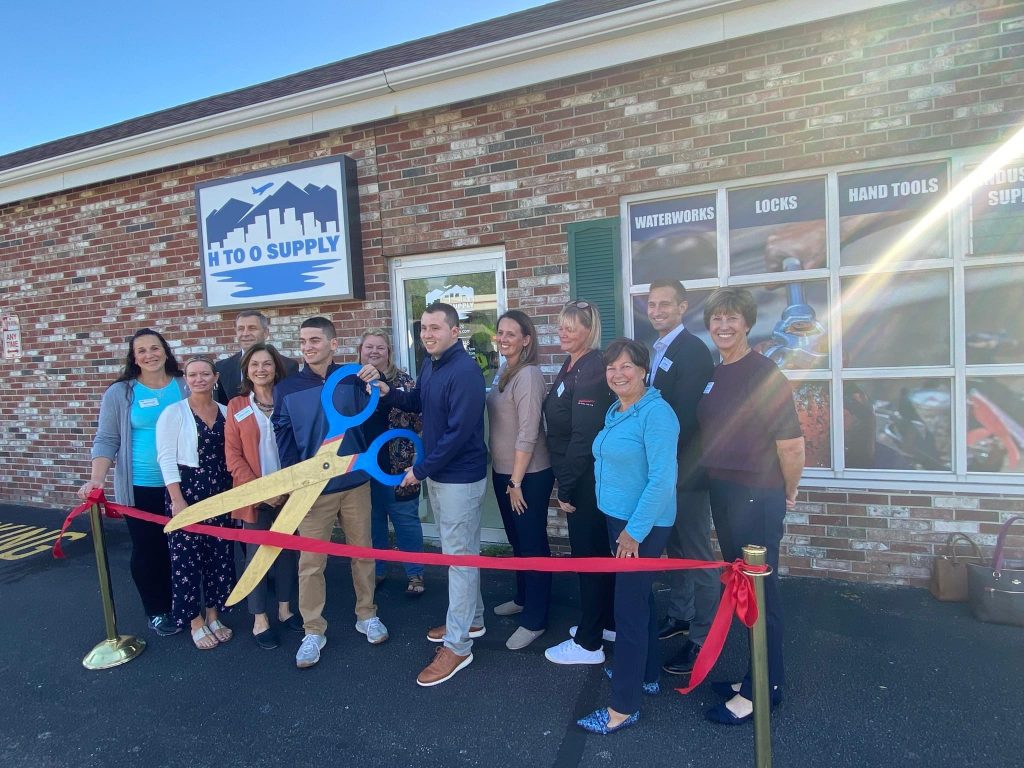 Holden, Massachusetts, – November 14, 2023– H to O Supply, a prominent online supplier of waterworks and industrial tools, is thrilled to announce the opening of its first-ever retail location at 783 Main Street in Holden, Massachusetts. This expansion marks an exciting milestone for the company as it extends its commitment to providing high-quality industrial tools and supplies to a broader audience.
H to O Supply has earned a reputation as a leading online destination for top-tier industrial tools, specializing in waterworks tools, industrial hammers, industrial locks, and hand tools. The company's dedication to excellence is evident in its product range, with 95% of its tools and supplies proudly handmade in the USA. This commitment ensures exceptional durability and performance, making H to O Supply a trusted source for professionals in demanding industrial applications.
One of the key advantages of choosing H to O Supply is the availability of tools and supplies in stock, ready for same-day shipping. This quick turnaround minimizes delays, allowing customers to receive their essential equipment promptly.
The H to O Supply website, htosupply.com, provides a user-friendly platform that simplifies the shopping experience. Customers can effortlessly browse through a comprehensive catalog featuring an extensive array of tools tailored for waterworks and industrial applications. The product categories include Waterworks tools such as Gate Box Aligners, Hydrant Markers, Fire Hydrant Wrenches, and more. Industrial Hammers, including Brass Hammers, Dead Blow Hammers, and Steel Hammers, are also available, along with Industrial Locks such as Container & Storage Locks, Equipment Locks, and Padlocks.
H to O Supply takes pride in curating its tool selection to ensure customers have access to the finest heavy-duty tools available in the market. Moreover, their knowledgeable customer support team is readily available to assist with inquiries or concerns via phone or email support, guaranteeing a seamless shopping experience.
"At H to O Supply, our #1 goal is to get to know you. With a personalized experience, we can help you achieve the goals you and your project strive to conquer," said Corey Cassano, President at H to O Supply. "We believe in genuine relationships with our customers, which is why we're excited to open our first retail location. It allows us to connect with our customers on a deeper level and provide them with the exceptional service and quality products they expect from us."
H to O Supply's commitment to quality, efficiency, and customer satisfaction is evident in their motto: "Here To Outlast." They have embraced the human element in doing business, ensuring that customers receive the personalized support they need. The company also partners with industry experts to address specific needs and customization requirements, reinforcing its dedication to customer success.
Experience the HtoSupply.com online shopping experience today and discover why their commitment to quality and customer satisfaction will equip you with the right tools to tackle any project with confidence.
For more information about H to O Supply and its new retail location, please visit www.htosupply.com or contact 508-356-5720.
About H to O Supply:
H to O Supply is a leading supplier of high-quality industrial tools, specializing in waterworks tools, industrial hammers, and industrial locks. With a commitment to quality craftsmanship and a wide range of American-made products, H to O Supply equips professionals in demanding industries with the tools they need. Their dedication to personalized service and genuine customer relationships sets them apart in the industry.
Source: https://thenewsfront.com/h-to-o-supply-expands-its-reach-with-the-grand-opening-of-its-first-retail-location-in-holden-massachusetts/
Use only the best tools on your job with the help of H To O Supply. We deliver the highest-quality, handmade industrial tools and waterworks products for your specific needs.
783 Main St
Holden
MA 01520
United States
+1 508 356 5720