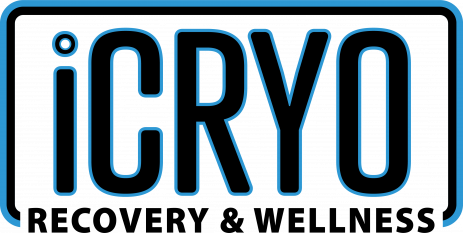 Grand Opening of iCRYO Recovery & Wellness and Lucie Lemon Pilates in Port St. Lucie, Florida
prime5erve
Share
World Class Pain Relief, Athletic Recovery, Preventative Health & Beauty Services coming to Port St. Lucie.
Port St. Lucie, FL, — iCRYO Recovery & Wellness Center will hold a grand opening on February 15th, 2020. Within the wellness center, you can also sign up for Pilates, which takes place in the Lucie Lemon Pilates Studio.
iCRYO Port St. Lucie will offer the most advanced technology in whole-body cryotherapy, local cryotherapy, body-sculpting, cryo-facials, infrared sauna, Photobiomodulation (light therapy), compression therapy, and pulsed electromagnetic (PEMF) therapy.
These therapies are alternatives for people struggling with pain and other ailments, caused by oxidative stress and/or inflammation, who aren't getting relief from traditional methods or simply desire a wholistic approach. This can also be especially helpful to athletes, both amateur and professional, to support recovery from strenuous workouts.
According to the owner, Bob Lemon, "Americans are trending toward solutions for chronic pain like this because they realize the best results do not come in the form of a pill, but rather a lifestyle change."  These therapies allow the body to heal itself by treating root cause.
Lucie Lemon Pilates, a fully equipped boutique Pilates studio, that will cater to private and small group sessions, will be opening for business the same day inside iCRYO Port St. Lucie.  Deb Lemon, a Master Trainer with the national organization Peak Pilates will be on hand and is the owner and head teacher.  
UFC Champions Dustin Poirier, Joanna Jedrzejczyk and Thiago Alves will be on hand to meet and greet our guests at the grand opening.
The community is invited to join the celebration and experience the whole-body cryotherapy service, which will be offered for free the entire day.  A guided tour of the facility will certainly be an opportunity to learn much more, ask questions, and find out how you personally might be able to benefit.
Saturday February 15
1-5pm
iCRYO Port St. Lucie
1461 NW St. Lucie West Blvd, Port St. Lucie, FL
###
Source: https://thenewsfront.com/grand-opening-of-icryo-recovery-wellness-and-lucie-lemon-pilates-in-port-st-lucie-florida/
iCRYO launched in October 2015 and is setting the standard for the cryotherapy industry. Education, training, and safety are the 3 keys to the success of this business. Cryotherapy is rapidly becoming popular with the masses and iCRYO will disrupt…
1461 St. Lucie Blvd
Port St. Lucie
FL 34986
United States
(610) 322-0762
https://icryo.com/portstlucie/