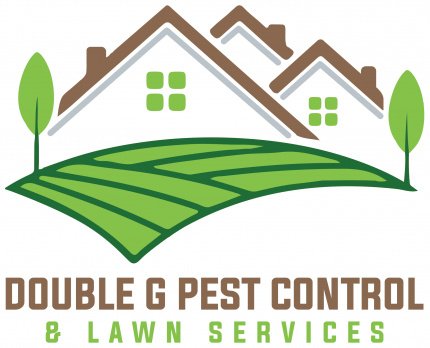 Got an Ant Problem? Double G Pest Control Helps Homes and Businesses Deal with Pesky Pests
prime5erve
Share
Ants, termites, wasps… pests can creep into our homes and businesses and cause all sorts of trouble. Sometimes it seems as if they are impossible to remove or exterminate, despite our best efforts. That's when you need a professional to come in and deal with the issue before it gets any worse!
You don't have to sleep on edge each night because there are critters in your home that shouldn't be there, hiding in your cupboards, walls, and attic. Double G Pest Control, Inc. provides premium pest control services including inspections, exterminations, and spray treatments to homeowners and businesses located in and around west central Illinois and north-eastern Missouri (you can find the exact service areas on their website). If you have trouble with pests in your home or business space, get in touch with the team today to sort the issue in a stress-free way!
Stamp out annoying ants
Ants are one of the most common and irritating pests that afflict homes and commercial properties, and as such many people are on the lookout for pest control ants solutions. Carpenter ants are prevalent in the Quincy area, and unlike some other ant species they do not consume wood in your home. Instead, they chew through it to develop their nests and passages and eventually start to swarm – so they can still cause damage to your property if left unchecked!
Double G Pest Control has some tips for avoiding ant problems:
Caulk and seal any holes that ants might be using as an entrance to your home
Spray a simple solution of lemon juice and water around doors and home windows
During the spring months, when ants are most more likely to come inside the house, do your best to keep your flooring, countertops, and cupboards spotless
Call a professional pest control service if you suspect you already have an ant infestation
Why choose Double G Pest Control?
By investing in a professional pest control service such as Double G Pest Control, you can save yourself a ton of stress, anxiety and frustration in the long run and ensure that your home always remains a safe and pleasant environment for you and your loved ones. Homemade sprays and treatments can only go so far, and often fail as an effective way of eliminating pests, whereas the Double G experts know exactly what to do and how to handle a multitude of pest situations.
Double G Pest Control is owned by Greg Goodwin, who has over 25 years of experience working in the pest control industry. As well as dealing with ants, Double G Pest Control, Inc. can use its expert knowledge to help you rid your home or business premises of bed bugs, fleas, roaches, rodents, silverfish, spiders, termites, wasps, and many other pests. It's vital to eliminate these pests as soon as possible, because when left to their own devices they can often cause property damage, spread diseases, contaminate food, and cause stings and painful bites.
More information
Double G Pest Control, Inc. was founded by Greg Goodwin in 2013 and has proudly served communities around west central Illinois and north-eastern Missouri ever since. You can check out the company's pest control services by visiting https://doublegpestcontrol.com/. To find out more information, you can call 217 440 2847 or email [email protected].
Source: https://thenewsfront.com/got-an-ant-problem-double-g-pest-control-helps-homes-and-businesses-deal-with-pesky-pests/
Double G Pest Control in Quincy Illinois provides residential and commercial pest control services, exterminator, termite inspection, termite treatments, spraying for ants, cockroaches, spiders as well as rodent pest control to homeowners.
1319 N 1153rd Ln
Quincy
IL 62305
United States
217 440 2847
https://doublegpestcontrol.com/