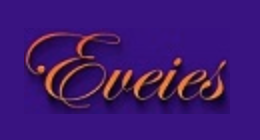 Eveies.ie in Ireland Answer the Top Questions From Clients About Their Products and Service
prime5erve
Share
Eveies.ie in Ireland have decided to answer the Top Questions From Clients about their products on their website and their service. Eveies is a very popular online choice in Ireland to buy adult sex toys for women and men and even sexy lingerie. You will be spoilt for choice with Eveies site, the premiere sex shop retailer in Ireland for luxury products.
The online sex shop offers a wide selection of erotic brand names and categories for couples, including realistic dildo products, fetish items, sex enhancers and lubricants, sexy lingerie and sex dolls. They also have a variety of vibrator selections to satisfy your personal needs.
Eveies are so dedicated to their clients that they listen to the feedback and they welcome questions all the time via email or phone. If you are a new customer or a previous customer of Eveies you will be pleased to know that Eveies has compiled a list of the top questions that clients have asked about buying products on their website.
Top Questions Asked by Clients:
According to Eveies many clients wanted to know how discreet the parcel service is when their product is posted out. This can be a concern for many individuals who purchase a product from Eveies or any online sex shop retailer, and it may prevent them from ordering a product as they are worried the product details being displayed. But Eveies reassures its customers that their service is discreet and each product is covered in bubble wrap and there are plain waterproof mailers on all of their deliveries.
Another concern and a frequent question asked by many clients is about the customer's bank statement. Eveies explains that the company name comes up on the customer's bank statements, not the name of the website, so nobody will know what the transaction is for in a statement listing.
Other popular questions that many customers asked Eveies was – How long does it take for my products to be delivered? and how much is shipping? What's great about Eveies is that they ship out the same day if your order is placed on the website before 4 pm or next business day and they offer free shipping if you spend more than €25.
Deliveries:
You can 100% trust Eveies for discreetness when you order and buy a product on their website. You can place an order securely and Eveies will ensure your purchase will be expertly handled, billed and shipped to you discreetly. Eveies guarantees this and offers free deliveries for orders over 25 euros and they will include a free gift for orders over 50 euros.
More information:
Eveies is proud of the business they have created online for their customers and the excellent Irish customer service that they provide. If you have questions like the top questions asked by many clients, please forward them onto Eveies. You can send an email to [email protected] with your question, or you can ask via their online chat service. As answered above, all order over 25 euros come with free delivery and what's even better is that they include a free gift for all purchases over 50 euros. This is a brilliant offer from Eveies, no wonder they are the premiere online sex shop retailer. So, do not delay, go online to https://eveies.ie/ and browse through their wide range of products from sex dolls to sexy lingerie and vibrators.
Source: https://thenewsfront.com/eveies-ie-in-ireland-answer-the-top-questions-from-clients-about-their-products-and-service/
Eveies is Ireland's premier adult toy retailer. Our aim is to keep our customers satisfied. We use discrete packaging to ensure you keep your private business private. We stock only the highest quality products, so to do this we have…
Ireland
01 685 58 46
More press releases for Eveies