Share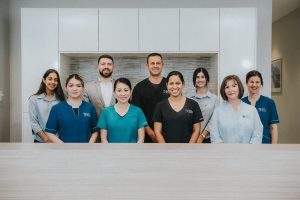 Yokine, Australia – Clear Choice Dental now offers game-changing dental implants to clients who need to replace their missing teeth in Yokine. This incredible dental procedure can be significantly impactful for customers who have lost some of their teeth and are at risk of gum disease, tooth decay, or further tooth/bone loss. The new dental implant service is one of the best ways for patients to get a healthy, radiant smile again.
Patients who need a trusted dental clinic in Yokine or need to receive expert dental implants in Perth can greatly benefit from Clear Choice Dental's professional services. The new dental implant services are available in the Clear Choice Dental locations which is perfect for patients looking for dentists in Yokine or dentists in Maddington. Patients can request an appointment to meet a dentist and consult about the type of dental implant procedure that could work best for them.
How Dental Implants Work
Patients with missing teeth can experience significant pain and may have issues with their bite alignment as well. It can be uncomfortable to smile when you have missing teeth and it's common that these types of patients hide their teeth and feel very self-conscious about their smiles. Dental implants are an incredible solution to this problem.
Dental implants are surgically placed inside the patient's jaw bone and held in place by the bone itself which leads the bone to grow around the implant to secure it in place. This is where replacement teeth can be attached to the implant to fill the gap and restore the patient's smile.
There are different types of dental implant treatments and Clear Choice Dental offers several options for its patients to choose which one matches their specific needs. In the consultations, patients will learn about the different dental implant options they have and work with their dentist to find the best possible treatment for them. Some of the options include all-on-4 implants, Davinci implants, and implant-retained dentures. Regardless of the type of dental implant a patient chooses, the long-term benefits are very rewarding and the treatment is worth doing to have healthier teeth and a radiant smile.
The Dental Implant Treatment Options at Clear Choice Dental
Patients can choose to get the all-on-4 implants where they can get a permanent and secure replacement of their dentures. It is a life-changing invasive dental procedure that gives patients full access to the full function of both their upper and lower jaws with four titanium metal secure placements.
Another great option that Clear Choice Dental offers are implant-retained dentures. The dental team replaces both the upper and lower teeth using implant-retained dentures to give patients a secure, natural-looking option that is very comfortable and convenient. The implant-retained dentures are a better option than traditional dentures.
Patients should book implant consultations to ensure that Clear Choice Dental's experienced team can evaluate the condition of their teeth, gums, and jawbone. This will help the dentist determine if the patient has sufficient bone density to get proper dental implants. Patients will also get valuable advice and guidance as they make a decision on the type of dental treatment they will undergo to regain their radiant smiles.
Clear Choice Dental's team are highly trained professionals who pride themselves in providing safe and comprehensive dental implants. Patients can visit the dental clinic six days a week and find the treatment that is best for them. Clear Choice Dental in Maddington is one of the best dental clinics in the area and patients can learn more about their services on their website.
Source: https://thenewsfront.com/clear-choice-dental-now-offers-game-changing-dental-implants-in-yokine/
Clear Choice Dental was first established by the collaborative efforts of Dr. Sharma and Dr. Strangio back in 2016.
17/162 Wanneroo Rd
Yokine
WA 6060
Australia
08 9345 0455
https://clearchoicedental.com.au/