Share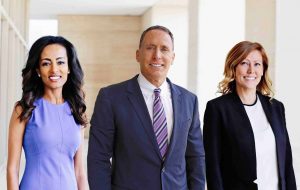 LONG BEACH, CA – Chudnovsky Law – Criminal & DUI Lawyers is honored to have received recognition as one of the 22 Best DUI lawyers in Long Beach, California. Research firm Expertise.com announced the award after evaluating 175 DUI defense law firms serving Long Beach.
About Expertise.com
Expertise.com is a Los Angeles-based, national research company that uses a proprietary research and selection process to identify the best service professionals in over 200 different industries across the top cities in the United States. After Expertise hand-picks the best firms, they publish them in their website guides to help readers select the best firms. Every month, Expertise helps over 10 million customers find the best-qualified service professional for their needs.
The selection process
Expertise began by identifying 175 DUI defense lawyers serving the Long Beach metro area. They then scored every DUI defense attorney on more than 25 variables. The variables evaluated the following five categories to identify the best local experts in DUI defense:
Reputation: A history of satisfied customers giving excellent recommendations.
Credibility: Established in their industry with licensing, accreditations, and awards.
Experience: Masters of their craft, based on years of practical experience and education.
Engagement: Approachable and responsive to clients and available for new business.
Professionalism: Dedicated to providing consistently quality work and impeccable customer service.
After analyzing and ranking 175 Long Beach DUI lawyers, Expertise's team hand-picked the 22 best DUI attorneys in Long Beach, California, they then published them in their online lawyer guide.
About Chudnovsky Law – Criminal & DUI Lawyers
Chudnovsky Law – Criminal & DUI Lawyers is an award-winning Long Beach DUI lawyer and criminal defense law firm founded by Managing Attorney Tsion Chudnovsky. The law firm represents individuals and companies charged with a criminal offense in either California or Federal courts. The firm represents clients in Governor George Deukmejian Courthouse in Long Beach and courthouses throughout Southern California from four offices in Long Beach, Los Angeles, Newport Beach, and Santa Monica, CA.
"We are excited to be rated by Expertise.com as one of the best criminal defense and DUI defense law firms both in Long Beach and Los Angeles metro overall. Every day we focus on treating our clients with respect and compassion while providing a vigorous and strategic legal defense. We value the trust that clients place in us and understand how a criminal conviction hurts the families and human beings behind every case," said attorney Tsion Chudnovsky.
Chudnovsky Law is a team of qualified lawyers with over 65 years of combined experience handling over 8,500 felony and misdemeanor criminal cases and jury trials. The firm has a proven track record of handling even the most severe and challenging cases and obtaining the best possible client results.
Clients and lawyer rating organizations consistently rank Chudnovsky Law attorneys amongst the best in the state of California. The firm is rated:
Top 100 Trial Lawyers by The National Trial Lawyers
5 Star Attorney Peer Review Rated by Martindale-Hubbell
10 Superb Rating by Avvo
10 Lawyer Rating by Justia
5 Star Rated by Findlaw.
The firm handles cases involving all types of criminal charges, including: assault and battery, federal crimes, criminal immigration, juvenile offenses, drug offenses, drug trafficking, insider trading, fraud, hit and run, homicide, professional license criminal defense, vehicular manslaughter, sex crimes, prostitution defense, grand theft auto, solicitation, gun charges, and white-collar crimes.
Chudnovsky Law has extensive experience and the rare capability to handle complex cases that involve the intersection of criminal law and immigration law or professional license considerations. Immigrants, nurses, doctors, pharmacists, and other licensed healthcare professional criminal cases have challenging representation needs.
To speak with a Long Beach criminal defense attorney at Chudnovsky Law – Criminal & DUI Lawyers, call (562) 400-4080 for a Free, no-obligation consultation to discuss your case and learn more. The firm's attorneys are available 24/7 to review your case and help with any criminal or DUI defense matter.
Source: https://thenewsfront.com/chudnovsky-law-rated-best-dui-lawyers-in-long-beach-by-expertise/
When you need an experienced attorney to skillfully fight your case, Chudnovsky Law is here for you. Your case has the potential to be won, no matter how it may appear on the surface.
309 Pine Ave Suite 200
Long Beach
CA 90802
United States
(562) 800-4080
https://toplawyer.law/long-beach/criminal-defense-lawyer/