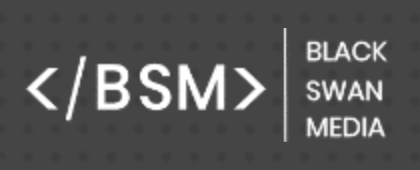 Black Swan Media Co: Go Highlevel Surpasses Clickfunnels In User Count After Disastrous Clickfunnels 2.0 Launch
prime5erve
Share
Las Vegas, Nevada – Black Swan Media Co was created in 2017 by Bruno Souza to help businesses increase their website traffic, conversations, and sales through transparent reporting, lucrative ROIs, exceptional customer service, and access to a large lead generation and affiliate network.
After formally using Clickfunnels, a funnel-building website that is designed to get people from sites like Facebook, Google, YouTube, Instagram, or TikTok and bring them to businesses' online stores, Bruno Souza has now partnered with Go Highlevel after a disastrous Clickfunnels 2.0 launch.
Bruno Souza claims, "The Clickfunnels 2.0 release has been long overdue, giving way for software competitors like Highlevel to enter the market. Even with Clickfunnels 2.0, their software does not come close to beating Highlevel. Highlevel as a software is the dominant powerhouse beating out Clickfunnels in terms of functionality, user-friendliness, pricing, and features."
Go Highlevel is a new-age marketing tool that attempts to consolidate the most useful marketing tools under a single umbrella with their all-in-one platform and Highlevel CRM (Customer Relationship Management) that offers marketers the essential tools to successfully grow their agency.
What is Go Highlevel?
After switching to Go Highlevel, Black Swan Media Co has created an in-depth Go Highlevel Review that details its features, key price points, and the advantages and disadvantages of the platform.
Bruno Souza states in the opening of his review, "Go Highlevel is the tool of the decade – completely replacing the previous titans like Clickfunnels for landing pages and Pipedrive/Hubspot for CRMs."
The all-in-one platform that Go Highlevel uses allows marketers and agencies to efficiently manage their client's leads, websites, funnels, calendars, and the other crucial methods to maintain a customer.
Go Highlevel also helps with the following:
Client Acquisition
Link Building
Automating Businesses
Reputation Management
Increasing ROI on adspend and existing clients
Additionally, Go Highlevel is cheaper than its competitors and has an easy-to-set-up interface that makes it simple to use by those not adept in technology.
Clickfunnels 2.0 Launch
Clickfunnels was the original funnel builder and works by 'funneling' customers to businesses' websites to increase traffic and sales.
In October 2022, the company launched the eagerly anticipated Clickfunnels 2.0 that introduced several new features and software updates that included hub access to your website's home page, cart, funnels, and customer center, as well as a new eCommerce site builder and Cart Funnels feature.
Unfortunately, after a year of hype, the Clickfunnels 2.0 Launch fell flat. Most of the features customers were excited for were not accessible or live. The popular Clickfunnels templates were missing from the 2.0 version and Clickfunnels was charging to migrate funnels from 1.0 to 2.0.
In Black Swan Media Co's detailed Clickfunnels 2.0 Review, Bruno Souza praised the company for its digital marketing education capabilities, naming it "some of the most elite in the space."
Although he found its increased price was unjustified when compared to platforms such as the more budget-friendly Go Highlevel, claiming Clickfunnels new features felt like they were still stuck in the "beta stage" and suggested using the company "for their educational courses but use Highlevel for their software."
Go Highlevel vs Clickfunnels 2.0 Launch
As explained above, the new Clickfunnels 2.0 launch was supposed to bring an increase in features that offered its users a new single platform that allows them to host everything on Clickfunnels without the need to reconcile different sales platforms.
When comparing Highlevel vs Clickfunnels, Black Swan Media Co found that while this new integration feature was useful, Go Highlevel was easier to use and favoured its 'Quick Start' launch pad for new users that showed them not only how to use the tools on the platform but also how to make them profitable (such as with client acquisition, sales, and fulfilment.)
Bruno Souza comments, "I don't like sacrificing quality for a cheaper price, and I'm happy that GoHighlevel, despite being less expensive, is actually an upgrade. I'm also extremely excited for Highlevel's integrations with Chat GPT 3 and love how they're always innovating"
More information
To find out more about Black Swan Media Co and Go Highlevel, please visit their website at blackswanmedia.co.
Source: https://thenewsfront.com/black-swan-media-co-go-highlevel-surpasses-clickfunnels-in-user-count-after-disastrous-clickfunnels-2-0-launch/
We're able to handle every aspect of search engine marketing – even the hard ones. We'll leverage every white hat tactic available to drive traffic to your website and get you a maximum ROI.
2755 W Pebble Road
Las Vegas
NV 89123
United States