Share
The Washington D.C. medical malpractice attorneys of Bertram Law Group, PLLC recently added another victory to their long list of successful medical practice cases. The D.C. Court of Appeals uniformly affirmed a $1.25 million jury verdict the firm secured in a March 2018 trial on behalf of two medical malpractice victims.
This was an especially tragic case in which a mother lost her child who was due to be delivered in less than a week due to the negligence of a D.C. doctor. 
About the Medical Malpractice Case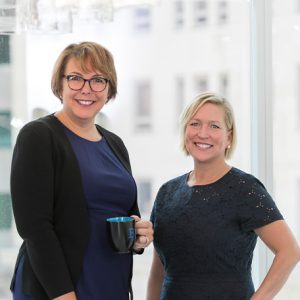 When our client was over nine months pregnant our client sensed her baby was moving less and she reached out to her doctor for help.  Tragically, her doctor did nothing and ignored this mom's concerns and her son died in the womb due to umbilical cord compression, which reduced his blood flow and oxygen. We helped our client successfully sue the physician, Dr. Robert R. Bridges III, and his practice, Capital Women's Care, for medical malpractice. The D.C. Superior Court jury awarded her $1.25 million in damages.
Dr. Bridges appealed, arguing that the court should have granted his motion for judgment as a matter of law, claiming that our client's evidence was legally insufficient regarding causation. The D.C. Court appeals decided his arguments had no merit, and the appeals court affirmed the judgment against the doctor and his practice.
How Bertram Law Group Handled this Case 
Bertram Law Group, PLLC successfully handled this medical malpractice case by presenting compelling witness testimony, medical evidence and expert testimony that convinced the jury that our client was the victim of medical malpractice. The court found that testimony from our Obstetric expert provided a "legally sufficient evidentiary basis" for the jury to find that Dr. Robert Bridges' negligent conduct caused her baby's death.
Our expert's testified that if Dr. Bridges had met the standard of care by recommending a simple, non-invasive test when our client said she felt decreased fetal movement at the office visit, that the test would have shown that the baby was in distress but was still alive and well when the mom first came in with her concern.  Our expert testified that it was "more likely than not" that an emergency C-section could have been performed after the test, and that would have saved the baby's life. 
How Bertram Law Group Can Help You with Your Medical Malpractice Case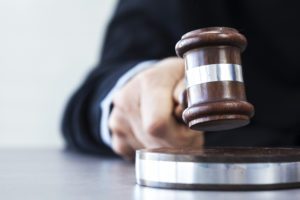 The knowledgeable and compassionate medical malpractice attorneys at Bertram Law Group, PLLC understand the challenges malpractice victims face. Our team is led by attorney Catherine Bertram, who has over three decades of experience in medical malpractice litigation.
Medical malpractice cases are often extremely complicated and costly to litigate. With our vast resources, skills, and experience, we understand how to navigate the complex process for you. We are not afraid to take on large and powerful hospitals, well-known doctors, big physician groups, and insurance companies in order to obtain justice for our clients and try to obtain the maximum compensation you deserve.
We have secured significant verdicts and settlements for medical malpractice lawsuit victims in the D.C. area. Catherine Bertram's largest verdicts in the past four years as lead trial attorney include $8 million, $12 million, and $35.6 million jury verdicts for our clients.
Contact Us
If you have suffered injuries or lost a loved one due to medical negligence, we are ready to fight for the maximum compensation you need and deserve. Call Bertram Law Group, PLLC now at 202-335-0185 or contact us online to schedule a free, no-obligation consultation.
SOURCE: https://thenewsfront.com/bertram-law-group-wins-a-medical-malpractice-case-at-court-of-appeals/
Our award-winning medical malpractice attorneys at Bertram Law Group, PLLC are dedicated to helping injured patients and families throughout Washington, D.C., Maryland, and Virginia. Our highly respected law firm also takes cases across the country and affiliates with local counsel…
700 Pennsylvania Ave. S.E. Suite 450
Washington
DC 20003
United States
202-335-0185