Share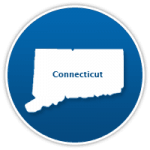 As if the year 2020 has not been challenging enough, the Connecticut residents will soon have to brace themselves for higher electric bills too. The two major utility companies in the state – Eversource Connecticut and United Illuminating have both received approval from the Public Utilities Regulatory (PURA) Authority to raise the standard service rates (informally known as Price to Compare), starting January 1st, 2021.
For Eversource residential customers, the increase will amount to approximately $12 per month (based on an average monthly electric usage estimate of 1000 kilowatt-hours) while United Illuminating customers will see their monthly bills go up by $7. Small business customers will see their Connecticut electricity rates go by approximately 10%.
The proposal comes amidst scrutiny for another recent rate hike resulting in Eversource admitting to PURA to have passed a staggering  $124 million increase to customers At first, the company blamed a state-approved deal to build a new power plant but later said it was to cover usage losses during the COVID-19 pandemic. According to PURA, approximately 75% of Connecticut's residential customers will be affected by higher prices next year.
However, avoiding the upcoming price hike is not impossible. Connecticut is among the 18 U.S. states with a deregulated energy market, allowing residents to switch electric suppliers and sign up for a cheaper electric rate. According to Electric Rate, an energy comparison website based in Delaware, switching provides electricity customers with a hassle-free option to lock in a secure, fixed electric rate and not worry about the fluctuations of wholesale electricity price.
The company offers a free energy comparison tool where customers can compare electric rates in CT and other deregulated states offered by major retail energy providers (REP). The REPs are able to offer cheaper prices because they buy electricity in advance for the wholesale price and then sell it back to you for cheaper than what you'd pay with a utility company.
Electric Rate carefully vets retail electric providers and frequently consults independent organizations, such as the non-profit market analyst Better Business Bureau to ensure that only credible energy offers from reputable suppliers are advertised. When you find an electric rate that you like, you can sign up immediately on the Electric Rate website for free, with no additional signup fees.
What's more, small and medium businesses, negatively impacted by the upcoming Connecticut electricity rate hikes, can also sign up for a fixed-rate contract. Electric Rate works directly with commercial customers to find an energy contract that best suits their needs, based on the average energy consumption and the type of business.
Those who decide to switch will have their contract automatically taken over by the new provider, so nothing changes in the way you are billed – apart from the lower price, that is!
The new Connecticut electric rates, approved by PURA will be in effect from January 1st, 2021 until June 30th, 2021. Increasing electric rates during the winter season has been a standard operating procedure for both Connecticut Light & Power (Eversource) and United Illuminating, so this most likely isn't the last price hike in CT electric rates we will see. Customers that would like to avoid paying higher bills will have to hurry up and sign up for a new deal before the new rates come into effect.
The first step is to compare available electric rates in your zip code on the ElectricRate website or get in touch directly by phone at 1-888-307-9636.
Source: https://thenewsfront.com/before-your-ct-electric-rate-goes-up-switch-suppliers-with-electricrate/


Find the lowest electric rate for your home or business and lower your electric bill. There are no switching costs and no interruption of service, just a better electric rate delivered to you on the same familiar bill.
2093 Philadelphia Pike Suite 1021
Claymont
Delaware 19703
United States
1-888-307-9636