Share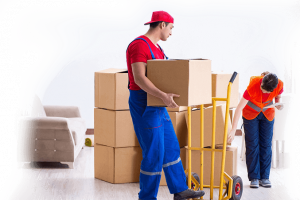 Baltimore, Maryland – Baltimore Best Movers, a licensed, insured and bonded moving and storage company based in Baltimore, Maryland, is excited to announce it has now begun offering homeowners the option to receive a virtual moving in home estimate from a member of its experienced moving team.
This virtual estimate provided by the moving company (https://baltimorebestmovers.com/) aims to provide customers with the potential price of their move along with essential information about the moving day, including what services Baltimore Best Movers are providing, any travel updates and storage possibilities for additional items, to ensure a stress-free and smooth move.
The service is offered to customers located across the entire state of Maryland, as well as Washington DC Metropolitan Area, Alexandria, and Arlington, Virginia.
Trusted Moving Services
Baltimore Best Movers offers a range of trusted moving services by a professional and experienced team, including local, office, residential, and apartment moves and are known in Maryland as efficient Baltimore long distance movers.
Additionally, the moving company also provides:
Storage Facilities
Baltimore Best Movers offers its customers access to a high-tech warehouse if they require long term additional storage or a place to safely place their items before completing a long-distance move.
Installation Services
As a local moving company, Baltimore Best Movers also provides customers with the option to receive an installation and furniture arrangement service.
Whether this is at a customer's home or office, the moving company's team will help to move furniture, electronics and machinery carefully to the desired location.
Compensation Services
Unlike other moving and storage companies that do not pay customers compensation for their damaged items, Baltimore Best Movers has earned a reputation in the community for compensating customers for any losses if the item has broken or been damaged accidentally.
Temperature Controlled Dumpers
Baltimore Best Movers utilize advanced temperature-controlled dumper trucks in all their moves to ensure that customers' antiques and sensitive items do not become damaged due to fluctuating or extreme temperatures during the move.
Customers can view the trucks used by the moving company by visiting Baltimore Best Movers on Facebook.
Packing and Crating Services
Baltimore Best Movers understands that for customers, packing can be one of the most challenging aspects of moving; that is why the company offers comprehensive residential packing and storage services.
The trained team will safely transport customers' belongings using state-of-the-art crates, custom boxes made from mattress boxes, mirror cases, wardrobe boxes and many more specialized materials to ensure items will not become damaged or broken.
Commercial Moving Services
If a business in Baltimore is moving to a remote place or just to another part of town, then they can search for Baltimore Best Movers on Linkedin to help them with their commercial move.
The company will help plan every step of the move to ensure there is minimal disruption for the business's employees and production by sticking to an efficient schedule and making sure that any machinery, merchandise, documents and furniture is transported safely.
Residential Moving Services
Baltimore Best Movers can help customers with residential moves, whether they are to a local or long-distance location.
The expert team are experienced in handling breakable and sensitive items, such as home décor, glass wares, expensive home appliances and furniture.
About Baltimore Best Movers
Baltimore Best Movers is a licensed and insured moving company based in Baltimore, Maryland. The moving company offers a range of services, including packing, local moving, long-distance moving, storage solutions, international packing and loading, as well as commercial relocations for businesses and transport for both residential and commercial customers in Baltimore.
More information
To find out more about Baltimore Best Movers and its new virtual moving in home estimate, please visit the website at https://baltimorebestmovers.com/.
Source: https://thenewsfront.com/baltimore-best-movers-begins-virtual-moving-in-home-estimates/
Your local Baltimore Moving Company Baltimore Best Movers located in Baltimore, MD. We are licensed and insured moving company.
1308 Kenhill Ave
Baltimore
MD 21213
United States
443 714 6669
https://baltimorebestmovers.com/