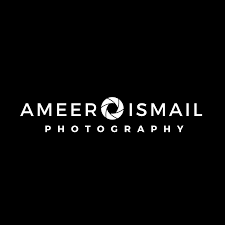 Ameer Ismail Photography Offers Wedding Photography and Services Across Durban, South Africa
prime5erve
Share
Ameer Ismail Photography offers wedding photography and a range of photography packages and services across Durban, South Africa. Ameer Ismail has been a wedding photographer for many years now, and he is also a well-known Indian Wedding Photographer.
So, if you are on the search for a wedding photographer for your upcoming wedding and you are based in Durban, then Ameer Ismail Wedding Photographer Durban is the photographer you must choose to have that perfect wedding.
No one else is as qualified or professional as Ameer Ismail. As mentioned, he is a well-known photographer whose work has captured the interest of many across the region of Durban and is the reason, and he is chosen to photograph many weddings. Ameer Ismail will make sure you select the right package suitable for your wedding, and the photographs will be magnificent, you will be glad you chose Ameer Ismail as your wedding photographer.
Now, there are many reasons why you should consider hiring Ameer Ismail as your photographer if you have not come to hear of his work.
Firstly, Ameer Ismail has been providing wedding services and packages to the public since 2016. He is passionate and an expert in photography and IT. He is proud of the business he has formed and that people love it and satisfied with his work.
Before his career even began, Ameer Ismail thought of photography as his hobby, and then he progressed it over the years into a profession. So, now he provides his services for those that need wedding pictures, or even if someone needs to do a fashion or model photoshoot. Of course, his work speaks for itself, and it is brilliant and exceptional, according to many of his clients. And this why he is beginning to gain recognition throughout Durban as the best wedding photographer in the industry.
So, what clients have Ameer Ismail worked with. Well, some of his clients include Tempest Media, Enens Fashion Boutique, and the Eastern Bridal Fair. As well as some work for Incredible Media, yet it doesn't stop there, Ameer is always working and taking on clients daily.
If you are interested in Ameer Ismail being your photographer or wedding photographer and capturing those picture-perfect moments, contact him today.  You will not be disappointed with the work that he will do for you. Ameer Ismail will be ready to help you.
Or, you may be interested in the wedding photographer packages in South Africa, or if you are living in Durban. Hence, you will need someone like Ameer Ismail who has experience with weddings, in particular, in doing Indian weddings. Ameer is undoubtedly the best photographer you will find if you are looking for an Indian wedding photographer.
Also, Ameer Ismail offers comprehensive wedding photography services and packages, and they are very reasonably priced. Generally, it is the quality of his work and the recommendations of previous clients that encourage people to hire him. You can check out Ameer's extensive portfolio that he has uploaded online.
Hire https://ameerismailphotography.com/, as your wedding photographer, and if you are still searching for the perfect photographer, you will not have to look any further as Ameer is an expert in his field. Contact him today on 079 161 5761 to book him for your wedding, or you can email Ameer Ismail photography today at [email protected] if you would like to inquire about one of the wedding packages.
Source: https://thenewsfront.com/ameer-ismail-photography-offers-wedding-photography-and-services-across-durban-south-africa/
Specialising in Wedding and Fashion Photography, Ameer Ismail is an excellent choice, to capture your special and important moments. Ameer Ismail has been providing these services since 2016 and is truly passionate about photography, he provides his services to those…
20 Donalen Pl
Lenham
Durban 4068
South Africa
079 161 5761
https://ameerismailphotography.com/