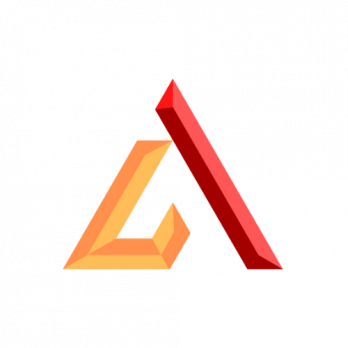 Airdeed Homes, A Leading Property Investing Platform, Expands Real Estate Search Access To Support Primary and Secondary Home Buyers
prime5erve
Share
Jacksonville, Florida – AirDeed Homes is excited to announce that it is expanding its real estate search access to support both primary and secondary home buyers in the United States. AirDeed Homes is an investment property platform that now uses custom-developed algorithms to help customers find Airbnb properties for sale. Customers can use this platform to find tenant occupied cash flowing rental properties and even fixer upper homes that are for sale.
The platform is now expanding its property listings to provide better services to primary and secondary home buyers. As one of the first ever real estate search engines for Airbnb income estimates, AirDeed Homes is expanding its services to ensure that investors can get all they need in one place. Whether investors need Airbnb income estimates or even long-term rental estimates, they'll find what they need on Airdeed Homes.
About Airdeed Homes
AirDeed Homes is an excellent platform for real estate investors to access short term and long term rental data in the best areas of the United States and to evaluate potential property investments. AirDeed is one of the fastest growing online marketplace that specializes in short term rental buying and selling. The platform is 100% free and stands out from the competition for its wide range of properties that are free to access. The number of Airbnb listings and short term rentals for sale is immense and continuously growing on a daily basis. Investors looking to invest in Airbnb properties for the first time can find helpful information and resources on the AirDeed website that explain how to purchase, maintain, and manage these kinds of properties.
Investors can learn about:
The best smart locks for Airbnb hosts
Real estate housing market
Best Airbnb books for owners and hosts
Passive real estate investing
Top Airbnb streaming devices
Airbnb calculators
San Diego real estate market
Housing market trends
All this information is available on the AirDeed website to guide investors as they start their real estate investing journey and manage their own Airbnbs. These resources are immensely helpful for those who want to learn more about the housing market and the best practices for Airbnb owners to get the best return on their investment possible.
Investors looking to purchase short term rentals can also find a wide range of options on the AirDeed platform. Investors can buy beachfront homes, condos, cheap vacation homes, and even cabins depending on their personal preferences. AirDeed also shows investors the top states to buy short term rental properties.
The top states for short term rentals are:
Washington state
Utah
Arizona
California
Texas
Tennessee
Florida
Michigan
North Carolina
New York
Depending on which state you'd like to invest in, you can check out the top short term rental listings that are specific to each state. Even property owners who want to sell their short term rentals can do so on AirDeed. The platform is excellent for both buyers and sellers of short term rentals and Airbnbs.
AirDeed has a $25,000 minimum investment requirement to make it easier for anyone to start reaping the many benefits of owning short term rental homes. Their professional management team can help investors maintain the properties at an affordable price. On top of that, AirDeed can help investors find profitable properties to make it easier for them to get a higher return on their investment. If you'd like to know more about how AirDeed can help you in your property investment journey, please visit their website.
Source: https://thenewsfront.com/airdeed-homes-a-leading-property-investing-platform-expands-real-estate-search-access-to-support-primary-and-secondary-home-buyers/