Share
Leading agile consulting firm agileKRC announce new offices in London, United Kingdom.
agileKRC, one of the leading agile training and consulting firms in the UK has announced it is opening its new agile training venue in London.
Whilst many companies are considering allowing staff to continue to work from home as the UK recovers from its Covid pandemic, agileKRC sees a growing demand for agile training and consulting as firms seek to adjust in the post-Covid business environment.
Although the post-Covid business environment still remains unstable, the company believes that many businesses will soon be implementing a range of changes to enable them to recover and thrive in the 'new normal' situation.
agileKRC Operations Manager, Jay Gao says
"We are already seeing clients starting to plan ahead for staff training in subjects such as agile project management and Scrum. Moving our offices closer to our clients makes sense and makes it easier for their staff to attend our training courses, as soon as social distancing curbs are over."
agileKRC is well-known for its high-quality Agile Project Management courses, PRINCE2 Agile courses, and agile consulting services. Its clients include global corporations, government, and SMEs.
Now is a good time for agileKRC to start planning ahead so it can better meet the needs of its customers. Organisations wanting to become more agile can benefit from many of the agile consulting services such as training and coaching which agile KRC offers.
About agileKRC
agileKRC is a leading agile training and consulting company based in London. It offers high-quality professional training, consulting and coaching for organisations wanting to increase their business agility. aglieKRC founder Keith Richards has been a leading expert within the UK agile community for over 20 years and was the Lead Author of Agile Project Management (AgilePM) and PRINCE2 Agile certification schemes.
Source: https://thenewsfront.com/agilekrc-opens-offices-in-london/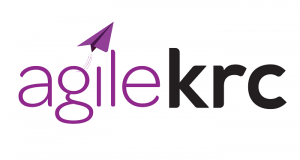 agileKRC has been helping businesses become more agile since the mid-nineties – in fact since before the birth of the Agile Manifesto.
14 Charterhouse Square
London
London EC1M 6AX
United Kingdom
0207 039 3679