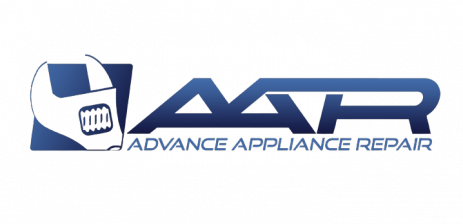 Advance Appliance Repair Launch Same-Day Appointments For Fast And Affordable Appliance Repair In North York, Ontario
prime5erve
Share
North York, Canada – Advance Appliance Repair North York has been dedicated to providing quality service in the Greater Toronto Area since 1997 and has extensive experience repairing a wide range of dryers, fridges, washers, ovens, and other essential household appliances.
The company has launched a same-day appointment service that allows them to offer fast and affordable appliance repairs to customers when they need assistance the most. This service covers all household appliances and is also available to commercial as well as residential customers.
A spokesperson from Advance Appliance Repair said, "Our team is available 24/7 to ensure that your home or business needs are met quickly and efficiently, without any time constraints. Trust us to provide professional and courteous services whenever you need them."
Hassle-Free Appliance Repairs
Advance Appliance Repair has a team of expert, local technicians familiar with new and old models of essential appliances, as well as the common issues that can occur and, most importantly, how to fix them.
The company works around the clock to ensure its services are hassle-free and conducted at a time to suit you and your family. Additionally, its qualified team will always endeavor to provide a prompt and courteous service, along with making sure to keep the area they work in clean.
With over 25 years of experience, Advance Appliance Repair has the expertise to handle any appliance problem. A team member from the company said, "If you need assistance with any appliance problem, we are ready to help. We offer a 100% guarantee and will do whatever it takes so that each customer feels satisfied after they've been serviced by us."
Some of the repair services offered at Advance Appliance Repair include:
Dryer Repair
When you require dryer repair North York, then Advance Appliance Repair can send a member of its trained team to your location at your convenience and get your dryer up and running again in no time.
The team of technicians are experts at repairing all types of dryers and always carry a wide selection of parts, meaning they can fix your dryer quickly and with a 100% satisfaction guarantee.
Fridge Repair
Is your fridge not cooling? Or have you found water leaking from the freezer compartment?
Advance Appliance Repair understands that a broken fridge can be a huge inconvenience for your family, and that is why its team offers same-day fridge repair North York that will allow you to get back to your normal routine.
Washer Repair
Washing machines are essential appliances in any home, but when they break, it can be incredibly frustrating and potentially cause problems in preparing your family for school or work.
Advance Appliance Repair's washer repair North York service will ensure that your washer is fixed efficiently and correctly the first time.
The company's technicians are experienced in providing washing machine repairs for all major brands and can usually fix your machine on the spot.
Oven Repair
Advance Appliance Repair has earned a reputation for delivering the best oven repair North York as they guarantee a flexible and affordable service that helps you get back to cooking as soon as possible.
The team at Advance Appliance Repair is available 24/7 to assist you with your broken oven and always carries additional parts in their vans, so you don't have to wait weeks for your oven to be fixed and working again.
More information
To find out more about Advance Appliance Repair and its complete list of appliance repair services, please visit the website at https://advanceappliancerepair.ca/.
Source: https://thenewsfront.com/advance-appliance-repair-launch-same-day-appointments-for-fast-and-affordable-appliance-repair-in-north-york-ontario/
Advance Appliance Repair is dedicated to providing quality service in the Greater Toronto Area since 1997 – we know you rely on your home appliances for everyday tasks like cooking food, so when one breaks down it can be devastating.…
1 Elmhurst Ave Unit 555
North York
ON M2N 6B1
Canada
647-363-5208
https://advanceappliancerepair.ca/