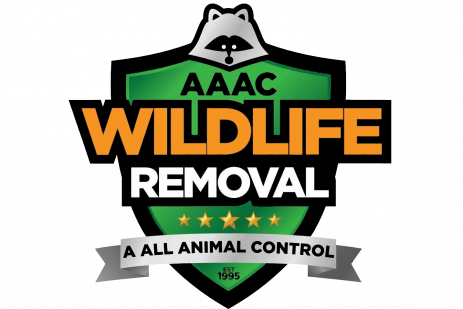 AAAC Wildlife Removal: Eradicating Rodents and Other Pests from Properties for Over 15 Years
prime5erve
Share
AAAC Wildlife Removal are experts when it comes to wildlife prevention and exclusion from homes and businesses in the Denver area. Their team are fully licensed and insured, so their clients have total peace of mind when trusting them to work on their properties, and they have over 15 years of experience in removing troublesome wildlife from both domestic and commercial properties.
Hantavirus and other rodent-related issues
Rodents such as rats and mice can cause serious problems if they invade homes and workplaces. For example, they can potentially cause fires by chewing electrical wires and water leaks by gnawing on pipes, as well as causing untold damage to your attic. What's more, the droppings they leave all over your property can pose a safety risk to you and your family or colleagues. Rat droppings are especially harmful as they have the potential to spread hantavirus to humans, which is why the Denver Rat Removal service is on hand to solve your rat problem once and for all, protecting your health, your family's health, and your property. They use traps rather than poisonous substances to remove rats inside a property, because they believe it's never a good idea to introduce poison control into an environment in which you, your loved ones, and family pets reside.
If you find you have a rodent problem, the best thing to do is use AAAC Wildlife Removal's Denver Rodent Control service to eradicate the problem before it gets worse. The removal team can also help you rid your property of other wildlife pests besides rats, such as:
Bats
Birds
Coyotes
Deer
Gophers
Moles
Raccoons
Skunks
Snakes
Squirrels
So, whatever animal is causing you trouble, rest assured that you're in safe hands with AAAC Wildlife Removal.
Why choose AAAC Wildlife Removal?
AAAC Wildlife Removal are passionate about their profession and dedicated to safeguarding their clients' homes and offices against unwanted wildlife visitors. As a local family business that is veteran owned and operated, they understand the importance of wanting to make sure your family is safe from the havoc wildlife can cause in your home. They offer reliable services that mean you no longer have to tolerate sharing a home with wild animals, and their excellent customer service has gained them a lot of great reviews from previous clients over the years.
AAAC Wildlife Removal pride themselves on continually keeping all employees up to date with the latest training, plus they are insured for both residential and commercial jobs. They are proud to exceed industry standards and expectations in every aspect of their work. For example, they don't simply kill the animals and leave you with a mess, like some wildlife removal companies. Instead, they trap, remove, and relocate the creatures before decontaminating the affected areas and preventing re-entry for even the tiniest rodent, leaving your property clean, safe, and secure.
More information
AAAC Wildlife Removal help clients deal with wildlife issues in homes and workplaces, and they clean up the damage once the unwanted guests are gone. So, if you're searching for Denver Rat Control services, Denver Rat Exterminator services, or other wildlife control services, look no further than these animal control specialists. To discover more about AAAC Wildlife Removal and see how they can help you, please visit their website at https://denver.aaacwildliferemoval.com/. If you would like to get in touch with a member of the team, you can fill in the contact form on the website, call 970-394-3870 or email [email protected]
Source: https://thenewsfront.com/aaac-wildlife-removal-eradicating-rodents-and-other-pests-from-properties-for-over-15-years/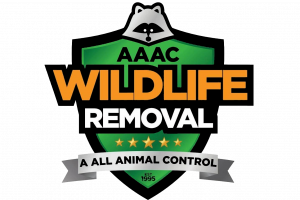 We are Brian and Josie Moss, the owners of AAAC Wildlife Removal of Denver. We have four children, and are a local, family-based business that is veteran owned and operated. Before our years of wildlife removal, our family's work ethic…
1361 Solana Drive
Denver
CO 80229
United States
970-394-3870
https://denver.aaacwildliferemoval.com/