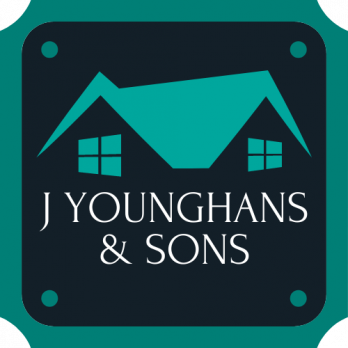 A Family-Run Window and Door Installation Business in Baltimore Is Making Residents Open Doors and Sing from The Windows
prime5erve
Share
The doors and windows of our homes are some of the most heavily used functions, and as such, every few years many Baltimore residents choose to replace them and install new ones. However, for residents in Baltimore, there is only one choice of who should be up to the task.
J Younghans & Sons started life as a small family run business in Baltimore over 25 years ago. Now, an established cornerstone of the area, they've been serving the local public and providing exceptional quality and customer satisfaction for decades.
But why is this family-run business such a hit with Baltimore residents? It all comes down to quality, price, and gratification:
With over 25 years' experience, they truly are the experts when it comes to windows and doors
If you've ever tried to replace a window or door yourself, you'll know how difficult and time-consuming it can be. First you need to make sure the design suits your home, then you need to consider energy-saving, the material, the dimensions, and the price, and that's all before even trying to fit them with the right tools and techniques.
It's undebatable fact that when you buy through J Younghans & Sons, you're not just buying new windows and doors. You're buying expertise, experience, guidance, and quality. You do not run a business for this long without doing it to the highest of standards.
At the start of the project they emphasize satisfaction by ensuring that you receive personal attention, that everything is well communicated, and that efficiency and cost-effectiveness is well considered. Then, their specialist technicians, who are highly qualified and have extensive experience in installing all types of windows and doors for homeowners and businesses, ensure that the implementation is smooth and professional.
With 7 product lines, available in a vast number of materials, they have designs to suit all manners of homes
Sometimes it's because our doors or windows have become old and outdated, and sometimes a neighbor refits their home and we feel a little jealous. Whatever the reason, J Younghans & Sons team have seven product lines available in wood, vinyl, fiberglass, and aluminum cladding. Not only can they design the type of window or door that you feel would best suit your home, but they can provide key guidance on the types of styles that you may want to choose from, the materials, the color and the fitting techniques. That is all backed up by a professional installation, and your customer satisfaction.
Their pricing and quality cannot be beaten
J Younghans & Sons guarantee that the windows they offer are durable, energy-efficient and work at a lower cost, saving you money over time. Not only are their actual products money-savers, but the price that they charge for design and implementation is incredibly reasonable. Their high-end quality finish enhances the look of your home and often adds greater value to it. Before shopping around, take a look at some of the projects and customers J Younghans & Sons Baltimore Maryland have provided for through their website, with pictures and stories a-plenty, you'll get a great idea of pricing and quality.
Are you a resident of Baltimore Maryland and considering new doors or windows for your home or business? J Younghans & Sons should be your first choice.
When it comes to door replacement Baltimore MD and window installation Baltimore MD, you may have already heard of J Younghans & Sons. However, if you haven't, they should be your first stop when it comes to information gathering, choosing a style, discussing your options, and finding a team of experts who can manage everything from start to finish. With energy efficiency at the heart of what they do, and a code of honor to satisfying their customers, you won't be disappointed.
More information
J Younghans & Sons is a door replacement and window installation company operating in Baltimore. With over 25 years of experience, their reputation has grown to that of one of the absolute best options in the local area for updating your home or business. To view pictures of their work, read customer reviews and get a free estimate, take a look at their website: https://younghanshardwoodfloorsbaltimore.com/ or to contact them directly, ring (410) 541-1836.
Source: https://thenewsfront.com/a-family-run-window-and-door-installation-business-in-baltimore-is-making-residents-open-doors-and-sing-from-the-windows/
J Younghans & Sons has been operating in the Baltimore area for 25 years. What began as a small family-owned company, has since grown a reputation of excellence, customer satisfaction, and premium window and door designs.
9408 Pinedale Cir
Baltimore
Maryland 21236
United States
(410) 541-1836
https://younghanshardwoodfloorsbaltimore.com/