Share
A Better Gospel is pleased to announce its New Online Gospel Music Radio Station. This is one of the most uplifting radio stations and one that you can listen to daily if you are a fan of Black Gospel Music. You'll find that A Better Gospel will become your new favorite station.
This online radio station also gives users the chance to request their favorite songs or search for the ones they wish to listen to. A variety of songs are available on the homepage, including 'High Praise' by Judith McAllister,' 'Victory' by Kirk Franklin and many more.
The Gospel Station Online Schedule
The schedule for A Better Gospel is posted on the website and runs from Monday to Friday. Listen to the beautiful Kim Porter, and her program – 'More Prayer! More Power!' every morning from 7:00 AM until 8:00 AM.
This reflective morning program is encouraging and empowering. Listeners are challenged to grow spiritually by spending time in prayer including praying for the health and wellbeing of others. This is a beautiful message, and the schedule runs at the perfect time—just before the workday begins for many individuals.
From the moment you tune in to A Better Gospel Radio, whether it's before or after this morning schedule, you will be uplifted by beautiful gospel songs or through a discussion with listeners. This radio station will undoubtedly have you singing along to the song selections and playing the music in the background while you work or relax at home.
Opportunities at A Better Gospel
A Better Gospel is the perfect place to listen to joyful gospel music, but the online radio station also wants to help individuals, particularly now in light of the global pandemic. They believe that it is now more important than ever to lend a hand and assist businesses in any way possible.
That's why the new online gospel music radio station is providing businesses and organizations with the opportunity to advertise. To start the process, just fill out the contact form on their site and A Better Gospel will be in touch.
For those interested in pursuing a career in radio, A Better Gospel is pleased to offer some positions on their station. You can apply to be a DJ, for an internship, pitch a show, offer promotions, and even sales. The internship position requires excellent communication and leadership skills, experience in planning and preparation, some media experience, and an interest in media industry education.
To apply for any one of these roles, complete the application on the station's website. Even better, request an interview on the online station today and move one step closer to a career in radio.
Further information
Tune into the new gospel music online radio station today at abettergospel.com and enjoy listening to the most joyful gospel music that will lift your spirits and keep you in a happy mood all day. A Better Gospel is pleased to receive any online black gospel music from independent artists, as long as it's in mp3 format, clean, with the song name and artist name listed, and includes all your contact details. Send this information to [email protected]
Find and follow A Better Gospel on social media; Facebook, Twitter, and Instagram for regular updates about the new gospel music online radio station.
Source: https://thenewsfront.com/a-better-gospel-announces-its-new-online-gospel-music-radio-station/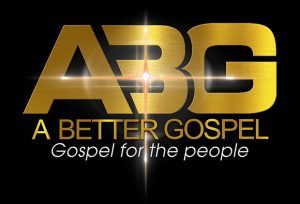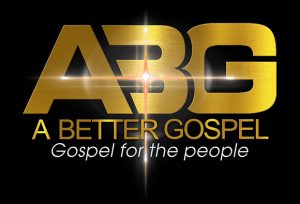 For the best in black gospel music, believers are tuning into A Better Gospel. A Better Gospel is the hottest New online radio gospel station for 2020.
1415 North Loop West Suite 150
Houston
Texas 77008
United States