Press releases for RR3 Films
RR3 Films Expands their Offerings for a Variety of Clients
RR3 Films, an audiovisual production agency Paris, is increasing their offerings to different companies and other people. Throughout the years of creating and producing branded content for internal and external communication,…
March 4, 2019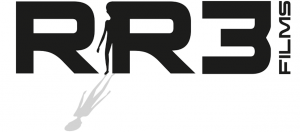 About RR3 Films
RR3 MOVIES
We are an audiovisual production agency based in  Paris and Nice. 
We create and produce branded content, whether in film or motion design. We are equipped for aerial photography by drones. We also produce fiction, in delegated production (or executive especially on the Côte d'Azur). 
We are a French production company based in Paris and in Nice, French Riviera . 
We do executive productions for foreign companies and we are aerial cinematography specialists, with our drones.
Contact RR3 Films
58 rue de Saussure
Paris
75017
France
+33 6 12 58 37 95
RR3 Films Website