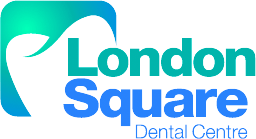 London Square Dental Centre, NE Calgary Dentist, Providing Patients with Affordable, Personalized Dental Care
prime5erve
Share
London Square Dental Centre, a dental practice located in NE Calgary, is committed to offering affordable, reliable, and compassionate family dentistry. Their highly trained and experienced team of doctors and highly motivated personable staff members consistently strive to provide the patients with excellent service in all aspects of dentistry.
They treat patients ranging from 2 to 102 years of age with their state-of-the-art technology including lasers, digital and panoramic X-rays, and 3D scans. London Square Dental in NE Calgary has a culture of deeply caring for their community and love giving back by providing it with selfless dental care. They invite you to visit their office located in: London Drugs 3545 32 Ave NE Unit 230, Calgary, AB T1Y 6M6 and experience the high level of care that their patients have enjoyed since 2005.
Why London Square Dental Centre as a dentist for NE Calgary residents?
Located at the Calgary City core, they are surrounded by the dynamic, vibrant and multi-ethnic Calgarians that are looking for a trusted and affordable family dentistry. One way they provide with a piece of mind is by performing ALL aspects of dentistry under one roof. Their team of dental professionals are committed to bringing you the highest level of service supported by state-of-the-art equipment and techniques. Their patients receive the individual attention they deserve from the dentist and the courteous staff.
What makes them highly sought after dentist in NE Calgary
At London Square Dental Centre their aim is to establish a long-lasting and personal relationship with you and your family. Your comfort and individual needs are their first priority. Their motto is to provide the highest quality dental treatment to achieve physiological, functional, and aesthetic dental excellence.
Affordable dental service
Families could use more of the savings. Dental treatments can be costly even though they are vital to your health and overall well-being. Neglected dental problems can cost more if not treated in time. At London Square Dental Centre in NE Calgary, they are committed to making dental care affordable. They follow 2018 Alberta Fee Guide so you and your family can get affordable dental care.
Immediate care in a Dental Emergency
A dental emergency Calgary can happen to anyone at any time. If you find yourself in a dental emergency, don't hesitate to contact them. There is a doctor on call, and they will make sure you are taken care of the same day.
Many people avoid routine dental care for three main reasons: money, fear, and time. At London Square Dental Centre they address all of these concerns at each appointment by offering the following:
Convenience

Open 7 days a week. Convenient daytime, evening & weekend hours

Same day appointments for emergencies

ALL insurances accepted and direct billed to insurance

Most aspects of dentistry under one roof so you don't need an external appointment with a specialist

Virtually

Painless Dental Care
At London Square Dental Centre they strive to do EVERYTHING possible to make sure you don't feel a thing! One of their primary objectives is to offer you a comfortable, virtually pain-free and relaxed experience by utilizing a number of techniques such as laughing gas, sedation options and in-person relaxing techniques that the NE Calgary dentist are highly trained for.
One of their latest methods of eliminating cavities involves the use of lasers. In certain cases, this type of dentistry can eliminate the use of drills and needles.
Judgment

Free Dental Office
Some people might be afraid of being judged by their doctors and dental staff, and they may postpone dental care because of the guilt associated with it. Not at London Square Dental Centre! If you feel they have scolded you or made you feel guilty of not taking proper care of your teeth, they will offer you a gift certificate for dinner for two!
Not only do their staff give it their all at London Square Dental Centre in NE Calgary, but they also continue to lend a helping hand in any way they can after hours. Through their involvement in a variety of charities and fundraisers throughout our community, the staff keeps busy all year round.
###
For more information about the London Square Dental Centre, visit their site at http://www.londonsquaredental.ca/.
SOURCE: MAGIC PR [Link]
Here at London Square Dental Centre, in NE Calgary, we focus on providing you with quality patient care and beautiful smiles in a compassionate and welcoming environment. Dr. Khattra and associates are proficient and gentle with many years of experience. We…
3545 32 Ave NE Unit 230
Calgary
AB T1Y 6M6
Canada
(403) 291 4945
[email protected]
https://www.londonsquaredental.ca/